The Ultimate Guide to My Fast Metabolism Diet for Rapid Results!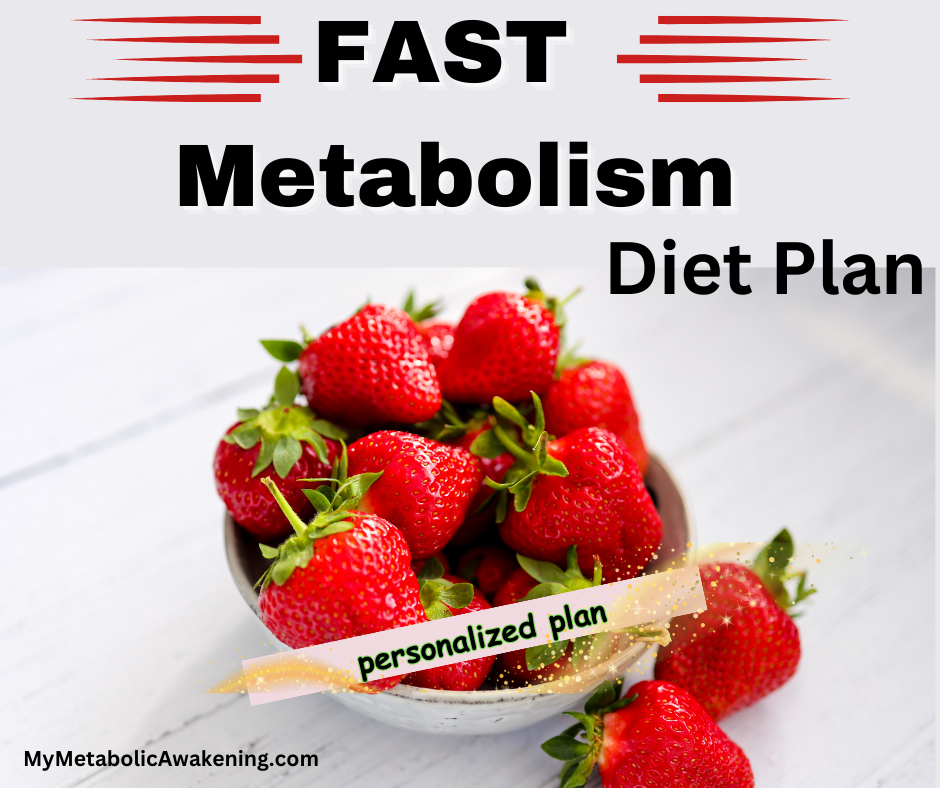 Unlock Your Body's Potential: The Ultimate Guide to My Fast Metabolism Diet for Rapid Results!
Alane Wincek, ND, CNC
holistic nutritionist, naturopath, metabolic specialist, author
Welcome to my blog. I will help you with a Fast Metabolism Diet plan. This plan will help you achieve your weight loss goals.
Get ready for an exciting journey if you want to lose up to 20 pounds or more. Unlock your body's hidden potential and say goodbye to stubborn fat.
You cannot overstate the power of my personalized metabolism diet plan. It is not a cookie cutter program. I will reveal to secrets to my success and many others.
This program helps you become leaner by improving your metabolism and enjoying a variety of healthy foods. So, let's dive in and embark on a transformative adventure towards a healthier lifestyle and a slimmer body.
You will receive a list of foods that you can eat a lot of and not gain weight. For example, if chicken is find, it is a food you can eat five times per day if you wish. It will not cause more stored fat.
Many people have lost around 20 pounds in 28 days or so with this plan. When you personalize a plan to your specific metabolism needs, you will find success.
Apples can be problematic for some people. They are a high carb, low glycemic fruit. If they test positive on a test for intolerance, apples will lead to weight gain. They can be just as problematic for some as a diet in refined sugar.
Eating apples negatively affects my adrenal glands. My energy drops and I get a headache. Going to the gym for strength training that day will not occur. That is because apples tested high for me as an intolerance, even though they are a healthy food.
The other issue I see on my clients that reach out to me is metabolism blockers. They can be different for everyone.
One reason could be a sluggish thyroid. Another reason could be an imbalance in hormones. Additionally, someone could have a food intolerance to certain foods they consume.
If a fast metabolism diet isn't working for you, consider whether it caters to your specific metabolic needs. Mine does and always has. I notice people having issues with specific proteins. If proteins are foods allowed in each phase of a diet, what it the best protein for you to be eating?
Red meat is a metabolic issue for me. It slows things down.
Monday, Tuesday and Thursday I tend to eat organic chicken. On Wed and Fri, I have turkey for protein, and on the weekend, I switch to fish or tofu. Maybe once or twice a month I will enjoy grass fed beef, but not every week.
To help people lose weight quickly, I made a metabolic diet plan that matches their metabolism and boosts it.
We always start with metabolic testing so we can learn all we need to about your metabolism. There's a test for food intolerance that helps you create a personalized food plan based on your results.
As you embark on your personalized journey with weight loss, remember that this isn't a one-size-fits-all approach.
Your body is unique, and so should be your plan. I will guide you through metabolism testing results, helping you understand your body's challenges and adapt the plan accordingly.
When you explore personalized nutrition and metabolism analysis, you're not just starting a diet. You're investing in a long-lasting solution that's made specifically for you.
Embrace my personalized fast metabolism diet plan and see how it can improve your well-being.
Here's to a healthier, happier you!
Order Metabolic Mastery Now 
HOW TO CONNECT WITH US
YouTube Channel: Click Here 
Follow Me on Pinterest 

Email: [email protected]
Phone: 678-372-2913 
Fast Metabolism Diet