Supercharge Your Journey with Metabolism Boosting Supplements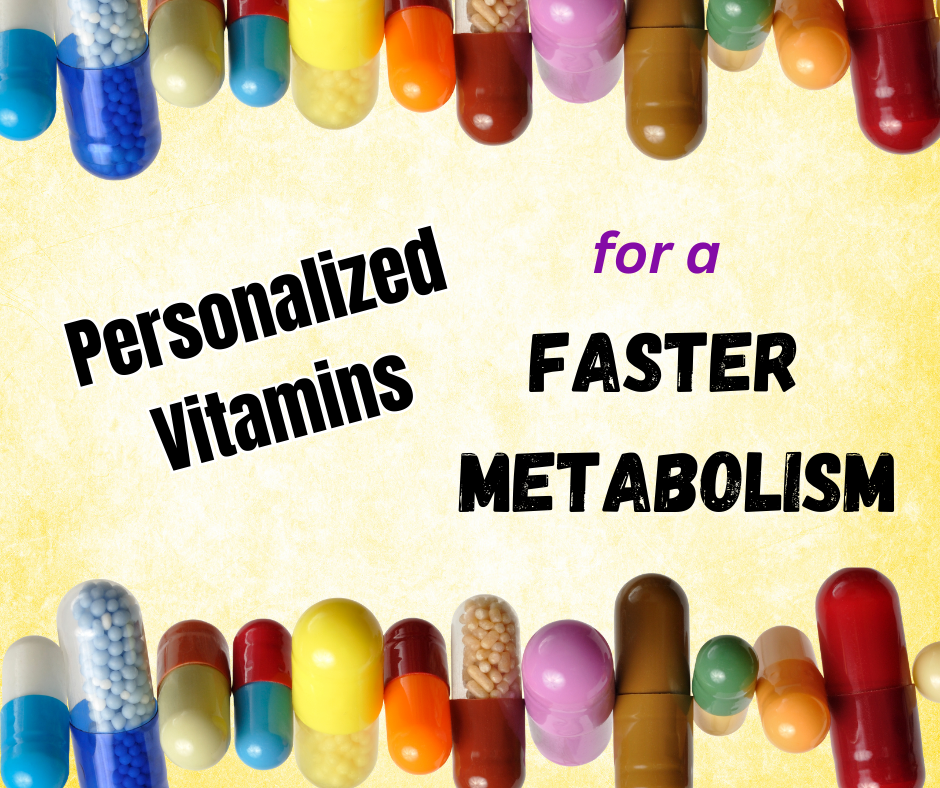 Personalized, Metabolism Boosting Supplements for Your Success
Alane Wincek, ND, CNC
holistic nutritionist, naturopath, metabolic specialist, author
Welcome to a journey of transformation and empowerment! Metabolism Boosting Supplements!
In the pursuit of achieving weight loss goals, we often seek effective ways to supercharge our efforts. That's where tailored metabolism boosting supplements come into play.
Supplements based on our individual needs, can increase our metabolism and aid in losing body fat. This can bring us closer to our goal of being healthier and leaner.
In this blog, we'll explore using a personalized supplement plan to boost metabolism and help us lose weight. Let's explore how these supplements can pave the way to a more vibrant and confident you.
Working as a holistic nutritionist for over 30 years I have taught my clients to only take supplements their body needs. This is important when you are trying to improve your body weight, energy, focus and health. One should choose the best weight loss supplement based on their own metabolic needs. That way you will have long term success.
To improve metabolism health and burn fat, check your metabolism before taking supplements. If certain items show up that are slowing down your basal metabolic rate, you may have trouble losing weight.
Start with a very thorough metabolic analysis so you know for sure what your individual metabolic needs are. Second look at hormone levels in the saliva. When these are low our body is deficient in hormones. But when they are high, it means hormone overload.
If you exercise to burn calories but don't lose weight and feel frustrated, there's usually a simple explanation. The answer is in the test results. Rather than hastily purchasing supplements containing a key ingredient like, green tea extract or green coffee extract, it's paramount to ascertain your body's specific needs. Surprisingly, a pivotal component for effective weight loss might be something you haven't yet considered.
I have conducted many tests on women who wanted to increase their metabolism, and found out what was causing the problem. They feel happy when they know the right vitamin supplements for fast weight loss and good health.
For example, I need metabolism boosting supplements to lower leptin. Someone else may need a vitamin that has plenty of fat burning nutrients like B vitamins and fatty acids. And another woman may need an amino acid vitamin to give her more protein. The beauty lies in the personalized approach, catering to diverse needs and yielding tailored solutions for optimal well-being.
Tailoring your vitamin supplements to match your body's unique needs can be a game-changer. By giving your body the necessary nutrients, you promote good health, wellness, and prepare for successful weight loss. In this journey towards vitality, discover how the right vitamin supplements can become your steadfast allies
Are you ready to unlock the secrets to your unique metabolism and embark on a journey towards lasting transformation? Look no further.
My comprehensive program offers a pathway to clarity and success. Through meticulous metabolism testing, we'll unveil the mysteries that have hindered your progress.
But that's not all. On this empowering journey, you will receive a free personalized vitamin supplement plan tailored specifically to meet your body's needs. Witness the impact of these insights on your weight loss goals and overall well-being.
Don't let frustration hold you back any longer; embrace the opportunity to take charge of your health and happiness. Join me today, and let's pave the way to your brighter, healthier future together.
Order Metabolic Mastery Now 
HOW TO CONNECT WITH US
YouTube Channel: Click Here 
Follow Me on Pinterest

Email: [email protected]
Phone: 678-372-2913 
Metabolism Boosting Supplements