Alane Wincek: Certified Holistic Nutritionist
About Alane Wincek, ND, CNC..
Alane Wincek is a 30-year experienced certified holistic nutritionist, Doctor of Naturopathy, Author, and Metabolic Expert. She has had a thriving holistic practice in Atlanta, Ga, called Nutritionally Yours, where she sees clients in person and virtually Monday - Friday. 
She also created a strategic and scientific program available to anyone online to help them lose weight for good, fix their metabolism, and feel amazing. 
Did I always eat healthy? Nope! I grew up with sugar as my primary food group. I had it all... fatigue, sugar cravings, hormone swings, blemishes, hair loss, weight gain, and blood sugar ups and downs.
In the 1990's I realized my life's work was to help improve women's lives through nutritional counseling and holistic health techniques.
I returned to school and graduated with certifications as a holistic nutritionist and Doctor of Naturopathy. One year ago, I wrote my first book, " Metabolic Mastery, Science-Based Secrets for Women Over 40: Who want to optimize their hormones so they can lose weight easily." 
I have seen thousands of women feel better about their bodies by using this simple plan. Every single woman looks and feels more radiant, confident, and healthy. Women stuck in a frustrating plateau are jumping through them now! Even women who have been weight loss resistant love the changes in their bodies!
Wanting to reach more women needing help, I created an online program. It is based on my book "Metabolic Mastery," and it works! It has given women insane results when nothing else has worked. You will love it!
Hugs and Love, Alane
Other Ways to Find Me and Learn What I Can Do for You
My favorite video: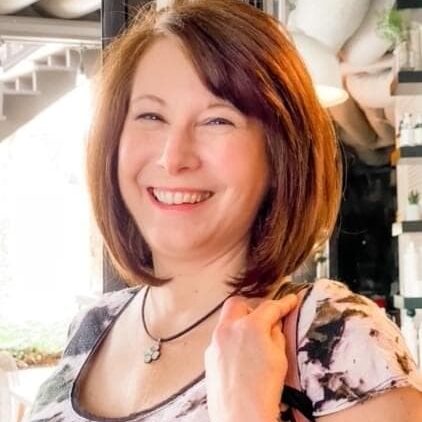 Getting Personal.... I know how you feel. 
Yes, I understand how you feel. I gained 30 pounds when menopause hit and was not happy. I, too, had to figure out precisely what my metabolism needed to lose the weight fast and keep it off, and I did. You can, too!
TESIMONIALS 
Candy Haynes 
Alane Wincek, ND, CNC at Nutritionally Yours is an outstanding Naturopath who has helped me tremendously improve my health. I have researched extensively the best ways to lose weight but have not been successful in finding a path that helped me accomplish that goal. Alane's vast knowledge and the labs she ordered have given me an insight into why my previous weight loss journey was not effective. She laid out a plan suited to my specific needs. I was so happy during my last visit to learn that I had lost weight (something I have been unable to do for years) by making a few small changes. Now that I know more specifically what my body needs, I am excited to see lasting results. I am grateful to Alane for sharing her knowledge.
My A1C has dropped from 6.5 to 6.1 in the few months I've been meeting with Alane! I tell everyone I know to come see her. I've learned so much about nutrition and about my body.
"My experience with Nutritionally Yours was refreshing. I had been dealing with a couple of health issues for a long time and Alane and her office manager helped me exponentially! With thyroid issues, food sensitivities, female issues (in my late 30's), they were able to provide a plan for me that worked! I'm feeling better than ever and I am forever thankful!"
"I met with Alane with a starting weight of 280 lbs and no idea why I couldn't lose weight. After a simple blood work test Alane quickly diagnosed my issue. She created a meal plan for me and worked with me to achieve my goals. Today I'm weighing in at 235 lbs and healthy as a horse all thanks to Nutrionally Yours. Alane really cares about your personal well being and she's not there just to break the bad news to you. I would definitely recommend Nutrionally Yours to anyone with health issues that could stem from nutrition."
Marsha M:
"My life has changed so dramatically that it's hard for me to even describe.
I've lost 17 pounds. I sleep peacefully through the night - every night. I can concentrate throughout the day and have given up all caffeine.  Oh and I no longer crave sweets from morning until night. I am energetic and happy!  The pain has decreased significantly and I now exercise 45 minutes/day - 6 days/week.  She helped solve the mystery that was ruining my life and I will be forever grateful."
CONTACT ALANE AND HER OFFICE 
Phone: 678-372-2913
EMAIL:  [email protected]
If you would like to simply book an appointment with me, go ahead.... I would love to talk with you and help you reach your weight loss and health goals.